Just Be: A Year-End Personal Retreat
December 26, 2022 - January 1, 2023
A DHARMAKAYA CENTER RETREAT
Ring in the New Year from a calm, centered place, by leaving the pressures of your normal life and immersing yourself in the tranquil environment of our Center. This is a time to focus on yourself and your practice.
Meditate in Milarepa Hall, in the privacy of your room—or even in our outdoor pavilion. Spend afternoons in the library, perusing our extensive collection of dharma and other books. Take a snowy walk. Contemplate the stars.
We will ring in the New Year together, too (though long before midnight).
Make us part of your holiday tradition. Just be.
"This is a wonderful place for quiet and for furthering ones personal practice."
"We had an amazing time on a personal retreat at Dharmakaya. It is beautiful and clean and the meals are so delicious! And the rates are extremely inexpensive! They gave us such personal care and attention."
BRING A FRIEND DISCOUNT: Do you know someone who would like this program, but hasn't been to the Center? Bring them, and you both get a 10% discount on your entire program package in ADDITION to the built-in 10% discount reflected in the program prices. For the discount to apply, there must be two reservations, at least one of whom has not taken a Dharmakaya Center class previously. At checkout, apply the Discount Code: BringAFriend.
STAY SAFE DURING COVID-19: We are committed to your health and safety; please read our COVID-19 Precautions & Preparations to understand our strategies.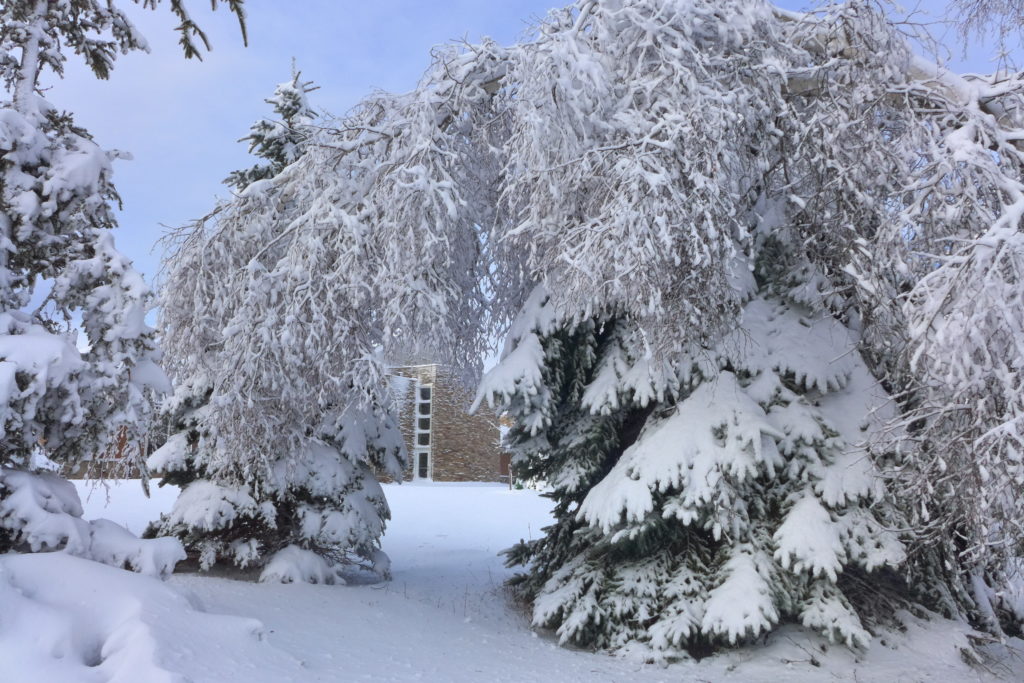 EVENT HIGHLIGHTS
Small campus and intimate setting
Daily program of salutations and meditation with Center community
Delicious all-vegetarian meals with organic, local ingredients
Extensive library of dharma and wellbeing books
Expansive wooded grounds with beautiful flora and fauna
OPEN TO ALL
There are no prerequisites for this program; it is appropriate for all.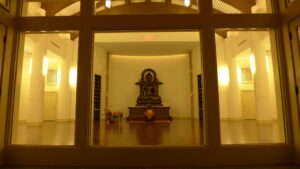 SCHEDULE
Sunday, Monday 26

| | |
| --- | --- |
| 3:00 PM | Check in begins |
| 4:15-4:45 PM | Outdoor Sunset Meditation, optional |
| 6:00-7:00 PM | Dinner |
| 7:15-7:30 PM | Welcome and Introduction |
| 7:30-9:00 PM | Evening Meditation, optional |
| 10:00 PM | Lights out on campus |
Tuesday, December 27-Saturday, December 31
| | |
| --- | --- |
| 7:00-8:00 AM | Morning Salutations and Meditation, optional |
| 8:00-9:00 AM | Breakfast |
| | |
| 12:00-1:00 PM | Lunch |
| 2:00 PM | Afternoon Group Meditation, optional |
| 4:15-4:45 PM | Outdoor Sunset Meditation, optional |
| | |
| 6:00-7:00 PM | Dinner |
| 9:00 PM | New Year's Toast |
| 10:00 PM | Lights out on campus |
Sunday, January 1

| | |
| --- | --- |
| 7:00-8:00 AM | Morning Salutations and Meditation, optional |
| 8:00-9:00 AM | Breakfast |
| | |
| 12:00-1:00 PM | Lunch |
| 1:00 PM | Checkout and Departure |