The Power of Meditation
With Karma Trinlay Rinpoche
July 8 - 10, 2022
A DHARMAKAYA CENTER PROGRAM
You see it everywhere: Meditate to relieve your stress! Control anxiety! Become more focused! All of which is scientifically proven to be true. But there is a deeper reason: by understanding how your mind works, you can actually free yourself from suffering—including stress and anxiety. Take two days to find out why from one of the highest lamas in the Tibetan Buddhist tradition.
"My meditation practice came to new heights. I feel recharged and ready to apply this wisdom to my everyday challenges."

PROGRAM DESCRIPTION
The ultimate discovery in meditation is the experience of a pure mind—clear, luminous and free from fear. However, it takes consistent practice to achieve this. After all, the mind is like a spoiled child, running wherever it wants. We have to slow down our thoughts, in order to really examine them. We do that through meditation.
Take a rare opportunity to learn practical teachings from Karma Trinlay Rinpoche, a teacher with the rare ability to make complex concepts clear and accessible. The program will include teachings, Q&A, and practice in calming meditation, compassion and other guided meditations, and walking meditation.
When not in class, relax in our library, walk our woods trails, enjoy our firepit and other outdoor spots.
EVENT HIGHLIGHTS
Intimate setting with personal access to the teacher
Interactive sessions with question and answer periods
Shamatha and guided meditations
Delicious all-vegetarian meals with locally sourced ingredients
Option to extend stay on Personal Retreat
Extensive library of dharma books
Expansive wooded grounds with beautiful flora and fauna
OPEN TO ALL

There are no prerequisites for this program; it is appropriate for meditators at all levels and those simply interested in exploring the teachings.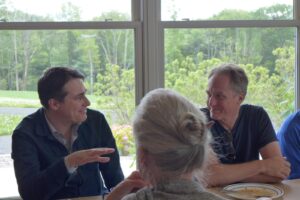 STAY SAFE DURING COVID-19: We are committed to your health and safety. Please read our COVID-19 Precautions & Preparations to understand our strategies, including limited class size to facilitate social distancing and ample teacher attention.
BRING A FRIEND DISCOUNT: Do you know someone who would like this program, but hasn't been to the Center? Bring them, and you both get a 10% discount on your entire program package. For the discount to apply, there must be two reservations, at least one of whom has not taken a Dharmakaya Center class previously. At checkout, apply the Discount Code: BringAFriend.
SCHEDULE
(subject to change)
Friday, July 8

| | |
| --- | --- |
| 3:00 PM | Check in begins |
| 6:00-7:00 PM | Dinner |
| 7:30-9:00 PM | Welcome and Introduction |
| | Calming Meditation Techniques |
Saturday, July 9

| | |
| --- | --- |
| 7:00-8:00 AM | Morning Salutations and Meditation, optional |
| 8:00-9:00 AM | Breakfast |
| 9:30 AM-11:30 AM | Program |
| | |
| 12:00-1:00 PM | Lunch |
| 2:00-4:30 PM | Program |
| | |
| 6:00-7:00 PM | Dinner |
| 7:30-9:00 PM | Personal Evening Meditation, optional |
Sunday, July 10

| | |
| --- | --- |
| 7:00-8:00 AM | Morning Salutations and Meditation, optional |
| 8:00-9:00 AM | Breakfast |
| 9:30 AM-11:30 AM | Program |
| 12:00-1:00 PM | Lunch |
| 1:00 PM | Checkout and Departure |
Teacher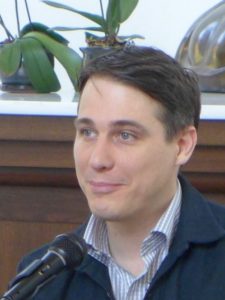 Karma Trinlay Rinpoche
Karma Trinlay Rinpoche is a Buddhist master and scholar. Born of French and American parentage, Rinpoche is the very first Westerner to be recognized as a Tulku (reincarnation of a Buddhist saint) by H.H. the late 16th Karmapa. Karma Trinlay Rinpoche has received all the important transmissions of Buddhism, as well as completed both traditional Buddhist and Western academic studies in the fields of philosophy and history. Fluent in English, French, and Tibetan, Rinpoche is a charismatic speaker who teaches regularly in Buddhist centers and universities in Europe, America and Asia. Karma Trinlay Rinpoche is a genuine bridge between the…
Learn more about Karma Trinlay Rinpoche