2024 Yoga Teacher Training
With Anna Winkler and Donna Amrita Davidge
January 26 - February 16, 2024
Three-week Residential Program
RETREAT BY INVITED PRESENTER
Earn your 200-hour Yoga Alliance-Approved Training Certificate of Completion during this three week immersion residential teacher training program. Led by two engaging senior yoga instructors in Dharmakaya's private, personalized atmosphere, this is a rare opportunity to focus on and advance your practice in seclusion. This training provides a solid foundation of  various forms of yoga, giving students the ability to teach a variety of forms, as well as the foundation to specialize after the training.
STAY SAFE DURING COVID-19: We are committed to your health and safety. All participants must submit a negative PCR Covid test just before the course begins, and take a rapid test upon arrival. Please read our COVID-19 Precautions & Preparations to understand our additional strategies.
"Anna's teaching style is both challenging and nurturing. With a dash of humor, a focus on alignment and sometimes just going with the flow, her classes will leave you feeling worked, yet tranquil and energized."
"If you're looking for a relatable grounded master teacher, that's what you'll find in Amrita's detail oriented, highly informed yoga classes. Conscious, mild paced, and attentive is her style."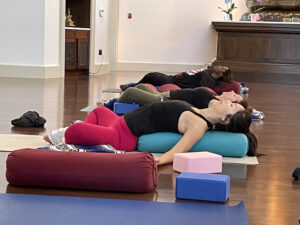 PROGRAM DESCRIPTION
Each day includes a total of 10 hours of yoga, learning sessions, and homework. There will be a total of 3 weeks of sessions to meet all of the 200-hour Yoga Alliance training requirements. You will learn:
Yamas and Niyamas
Different types/ styles of yoga defined
Anatomy and Physiology
Philosophy, Ethics, Lifestyle
Teaching Methodology and Techniques
Mantra, Meditation, Asana, Pranayam, Sequencing, forward and backbends, inversions and twists
Meditation, breathing, relaxation techniques, including Yoga Nidra
Kundalini Yoga sets and meditations, as well as the Chakra Energy systems. You will have the opportunity to study and enjoy the benefits of yogic eating as well as lifestyle information about various approaches to food and diet (raw, fasting, cleanses etc).
Upon completion of the training and exam, the teacher trainer will be able to teach Alignment Based Hatha Yoga as well as Kundalini.
Each participant will have a private bedroom for rest and study.

EVENT HIGHLIGHTS
Intimate setting with personal access to the teacher
Interactive sessions with question and answer periods
Shamatha and guided meditations
Delicious all-vegetarian meals with locally sourced ingredients
Option to extend stay on Personal Retreat
Extensive library of dharma books
Expansive wooded grounds with beautiful flora and fauna

OPEN TO ALL/PREREQUISITES
Some yoga experience highly recommended. Before registering, please download and fill out this application and consent form and email it to Anna at: [email protected] and Donna at [email protected]. They will contact you to discuss your application, and give you the password to apply.

PROGRAM REQUIREMENTS
To receive your teaching certificate you must attend the entire program of 181 contact hours. You can miss up to 12 hours of this, but anything more than that must be made up in a private session (1 hour private tutoring per 3 hours missed) at a rate of $95/hour. If you miss more than 19 contact hours, you cannot make it up in private sessions and you will not receive a teaching certificate, even though you have paid in full for the training.
You must complete all homework assignments (including teaching, giving and receiving feedback) and the final exam.

SCHEDULE
(subject to change)
Friday, January 26

3:00-6:00 pm
 Check in begins (Reception Hall)
6:00-7:00 pm
 Dinner (Dining Room)
7:00 pm
 Welcome (Meditation Hall)
10:00 pm
 Lights out
 
 
Daily Schedule
6:00-6:30 am
Coffee or Tea
6:30-7:00 am
 Morning Meditation (Meditation Hall)
7:00-9:00 am
 Morning Yoga (Meditation Hall)
9:00-10 am
 Breakfast (Dining Hall)
10:00 am-1:00 pm
 Learning Session (Meditation Hall)
1:00-2:00 pm
 Lunch (Dining Hall)
2:00-4:00 pm
 Learning Session (Meditation Hall)
4:00-5:30 pm
Afternoon Yoga (Meditation Hall)
5:30-6:00 pm
 Learning Session (Meditation Hall)
6:00-7:00 pm
 Dinner (Dining Room)
7:00-8:30 pm
 Personal Study Time
8:30-9:00 pm
 Optional Evening Meditation (Meditation Hall)
10:00 pm
 Lights out
 
 
Teachers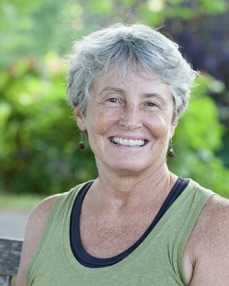 Anna Winkler
Anna Winkler has been practicing and teaching yoga since 1989, when she certified with the Sivananda Yoga Organization, in both India and Canada. She served as a volunteer staff member there for 6 years, assisting in Yoga Teacher Training courses and modeling for 2 yoga books, among other things. Anna has been practicing Ashtanga Yoga since 1997 (with Eddie Stern and other authorized teachers), and teaching Ashtanga since 2002. She has been studying and practicing Iyengar Yoga at Studio Yoga in Madison, NJ since 2007, where she received her second 500-hour teaching certificate. Anna teaches an Alignment Based Hatha Yoga class.…
Learn more about Anna Winkler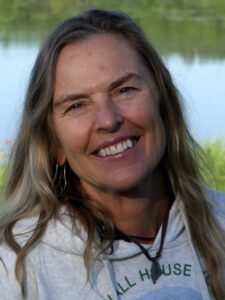 Donna Amrita Davidge
Donna Amrita Davidge, E-RYT500, YACEP is the Director of Sewall House Yoga Retreat. Donna took her first yoga class in college in the 1970's but it was not until the mid 1980's that she immersed herself in learning yoga, first teaching Kundalini Yoga and then branching out to teach other forms of yoga based on studies with Dharma Mittra, Eddie Stern (Ashtanga) and Genny Kapuler (Iyengar). She has taught full time for over 35 years in New York City, and since 1997 at her yoga retreat in northern Maine www.sewallhouse.com. She has taught at Golden Bridge, Kundalini Yoga East, Pure…
Learn more about Donna Amrita Davidge