The Heart of Mindfulness: A Silent Meditation Retreat
With Jon Aaron and Upayadhi
December 11 - 17, 2023
RETREAT BY INVITED PRESENTER
As the year and all its intensity come to a close, we invite you to join us for a contemplative and spacious meditation retreat on this beautiful campus. Creating a nourishing pause before the demands of the holiday season and the start of a new year, we will rest and restore our nervous systems, enliven and deepen our meditation practice, and give ourselves the gift of a winter solstice reset. 
OPTION FOR 4-DAY RETREAT: If you would like to join this retreat but can only stay for 4 days (December 11-15), you may register here.
STAY SAFE DURING COVID-19: We are committed to your health and safety. As a Space2Meditate community, we request that all attendees be fully vaccinated, in order to minimize risks. Masks indoors will be optional, but encouraged, and we will ask retreatants to take a rapid home test prior to arriving at the retreat center. Please read Dharmakaya's COVID-19 Precautions & Preparations to understand our additional strategies.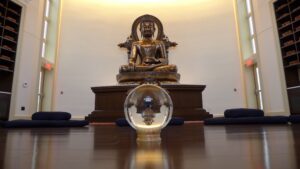 PROGRAM DESCRIPTION
The Heart of Mindfulness is a 7-day silent meditation retreat that emphasizes an embodied and integrated understanding of mindfulness. We share the practices on the premise that anyone in a human form can access them, with simultaneous deep respect and acknowledgment of the Buddhist roots and Asian lineages that have stewarded this wisdom for countless generations.
The daily schedule will integrate sitting and walking meditation, mindful movement and periods of informal practice, all held within the container of noble silence. The retreat leaders will offer meditation instruction and talks aimed at illuminating the foundational principles of mindfulness, drawing significantly from Buddhism's early canon, such as the Ānāpānasati Sutta and Satipaṭṭhāna Suttas. Participants will have an opportunity to meet with the retreat leaders in a small group setting to discuss their experience and ask questions. 

A NOTE ON SILENCE
A willingness to explore the practice of collective silence is expected, as the retreat will be held in noble silence. This includes the temporary renunciation of electronic devices – some call this "detox"!  We will have wake up bells for morning meditation. Such silence and the lessening of input allow for our meditation to deepen, and our nervous systems to unwind in ways that are typically impossible in our busy lives. Silence is a rare and nourishing gift we can offer each other. Teachers will be offering instruction and talks, and there will be opportunities for Q&A as well as meditation interviews. 
RETREAT HIGHLIGHTS
A spacious schedule, including unstructured time for rest, walks in nature and just being

A range of meditation practices rooted in the Buddhist tradition and designed to train the mind and cultivate the heart

Dharma talks exploring the themes of the retreat

Interactive sessions with question and answer periods
Small group meditation interviews with the teachers
Silent and guided meditations

Mindful movement sessions

Opportunities for Buddhist chanting and ritual

A closing listening circle

Delicious all-vegetarian meals with locally sourced ingredients

Non-silent meals at the start and end of the retreat, to ease in and out of silence.

Expansive wooded grounds with beautiful paths, flora and fauna
Option to extend your stay for Personal Retreat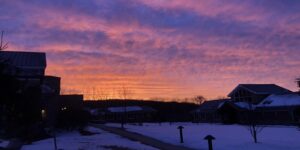 OPEN TO ALL MEDITATORS
The retreat is open to meditators who yearn for the nourishment of deep silence. It assumes prior meditation experience and some degree of regular practice. It can be suitable as a first silent meditation retreat who are ready for an immersive experience, as well as for those with extensive "time on the cushion" and knowledge of the teachings. Furthermore, we will explore the themes in ways that are meaningful for all, whether anchored in the Buddhist tradition, in other traditions, or no tradition at all. 
This retreat can be a qualifying retreat for participants planning to pursue MBSR teacher training and most other teacher training pathways.

SCHEDULE
(subject to change)
Monday, December 11

| | |
| --- | --- |
| 3:00 PM | Check in begins |
| 6:00-7:00 PM | Dinner |
| 7:00-9:00 PM | Welcome and Introduction |
| 9:00 PM | Noble Silence Begins |
Tuesday, December 12 -Saturday, December 16

| | |
| --- | --- |
| 6:30-7:00 AM | Movement (optional) Small Meditation Room |
| 6:30-7:00 AM | First Morning Meditation (optional) Main Meditation Hall |
| 7:10-7:50 AM | Morning Meditation |
| 8:00-9:00 AM | Breakfast |
| 10:00 AM-12:00 PM | Morning Teaching & Practice Session |
| 12:00-1:00 PM | Lunch |
| 1:00-2:00 PM | Small Group Check-in (check separate schedule) |
| 4:00-6:00PM | Afternoon Practice Session |
| 6:00-7:00 PM | Dinner |
| 7:00-9:00 PM | Evening Practice Session |
Sunday, December 17

| | |
| --- | --- |
| 6:30-7:00 AM | Movement (optional) Small Meditation Room |
| 6:30-7:00 AM | First Morning Meditation (optional) Main Meditation Hall |
| 7:10-7:50 AM | Morning Meditation |
| 8:00-9:00 AM | Breakfast |
| 9:30 AM-12:00 PM | Closing Circle and Retreat Dedication |
| 12:00 PM | Silence Ends |
| 12:00-1:00 PM | Lunch |
| 1:00 PM | Checkout and Departure |
Teachers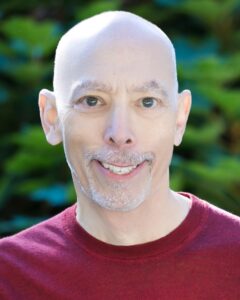 Jon Aaron
Jon Aaron's Dharma home is New York Insight Meditation Center, where he teaches Buddhism and MBSR. He is also the co-guiding teacher of the Makom Havurah at the Jewish Community Center in Manhattan. Jon's training has been mainly grounded in the Theravāda tradition, in addition to non-dual and Mahayana approaches. His teacher of many years has been Matthew Flickstein. More recently he has been training with Kittisaro and Thanissara, former monastics from the Ajahn Chah lineage, having been invited to join the first iteration of their Dharmapala (Guardians of the Dharma) program. Jon also studied contemplative care at the Zen…
Learn more about Jon Aaron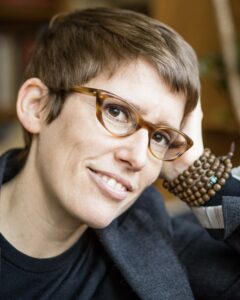 Upayadhi
Upayadhi began her journey in the Buddhadharma in 2004 at the London Buddhist Center in Bethnal Green. Over the years she has trained in a range of Buddhist contexts and traditions, but remains firmly rooted in the Triratna Buddhist Order, to which she was ordained in 2018. Professionally, her background is in leadership development, executive education and coaching. Following the wake-up call of the 2016 elections, Upayadhi entered Union Theological Seminary in New York, where, as a seminarian, she studied Buddhism and Interreligious Engagement. Now a doctoral student in Religious Studies at the University of Chicago, her scholarship has focused…
Learn more about Upayadhi