The Yoga of You: Creating a Life of Purpose, Happiness and Joy
With Julia Abramova
October 5 - 8, 2023
Unlock the door to your life's purpose and embrace fulfillment, joy, and limitless possibilities
RETREAT BY INVITED PRESENTER
Do you find yourself feeling stuck, lost or uncertain about your path in life?  Have you achieved success in certain areas but still yearn for a deeper sense of fulfillment and connection?
Join our transformative retreat designed to guide you on an enlightening journey towards discovering your true purpose in life.
STAY SAFE DURING COVID-19: Please read our COVID-19 Precautions & Preparations to understand our strategies to keep you safe.

PROGRAM DESCRIPTION 
During our self-help journey we will explore somatic techniques and tools that will help you reconnect with yourself, gain clarity, expand resilience, release limiting beliefs, find more joy and unlock your full potential.
Each day will consist of both lectures and embodied experiences to support our process.
Your integrative self-help journey includes:
Exploration of your personal attitudes and aims towards your life purpose
Tools and techniques to reveal your true passion and purpose
Mindfulness practices to identify and release limiting beliefs
Prana Vidya to increase your energetic capacity and resilience
Create your Life Purpose vision board
Nada yoga through mantra and sound healing with Himalayan singing bowls
Daily morning yoga practices
Yoga Nidra and meditation practices
Fire Ceremony
Group hike (optional)

EVENT HIGHLIGHTS
Intimate setting with personal access to the teacher
Interactive sessions with question and answer periods
Shamatha and guided meditations
Delicious all-vegetarian meals with locally sourced ingredients
Option to extend stay on Personal Retreat
Extensive library of dharma books
Expansive wooded grounds with beautiful flora and fauna
OPTIONAL MASSAGE
Enjoy a massage during your free time. Get details and book your massage here.

OPEN TO ALL
There are no prerequisites for this program; it is appropriate for all.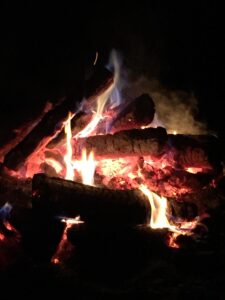 SCHEDULE
(subject to change)
Thursday, October 5
| | |
| --- | --- |
| 3:00 PM | Check in begins |
| 6:00-7:00 PM | Dinner (Dining Hall) |
| 7:30-8:30 PM | Welcome and Introduction (Milarepa Hall) |
| | Session 1 – Yoga Nidra (Milarepa Hall or Outdoor Pavilion) |
Friday, October 6
| | |
| --- | --- |
| 6:30-7:45 AM | Morning Yoga (Milarepa Hall) |
| 8:00-9:00 AM | Breakfast (Dining Hall) |
| 9:30 AM-11:30 PM | Session 2 (Milarepa Hall or Outdoor Pavilion) |
| 12:00-1:00 PM | Lunch (Dining Hall) |
| 1:00-4:00 PM | Free Time |
| 4:00-5:30 PM | Session 3 – Experiential Session (Outdoor Pavilion) |
| 6:00-7:00 PM | Dinner (Dining Hall) |
| 7:30-9:00 PM | Sound Healing (Milarepa Hall) |
Saturday, October 7
| | |
| --- | --- |
| 6:30-7:45 AM | Morning Yoga (Milarepa Hall) |
| 8:00-9:00 AM | Breakfast (Dining Hall) |
| 9:30 AM-11:30 PM | Session 4 (Milarepa Hall or Outdoor Pavilion) |
| 12:00-1:00 PM | Lunch (Dining Hall) |
| 1:00-4:00 PM | Free Time |
| 4:00-5:30 PM | Session 5 – Experiential Session (Outdoor Pavilion) |
| 6:00-7:00 PM | Dinner (Dining Hall) |
| 7:30-9:00 PM | Fire Ceremony, Weather Permitting |
Sunday, October 8
| | |
| --- | --- |
| 6:30-8:00 AM | Morning Yoga and Closing Ceremony (Milarepa Hall) |
| 8:00-9:00 AM | Breakfast (Dining Hall) |
| 9:15 AM-11:30 PM | Group Hike (Optional) |
| 12:00-1:00 PM | Lunch (Dining Hall) |
| 1:00 PM | Checkout and Departure |
Teacher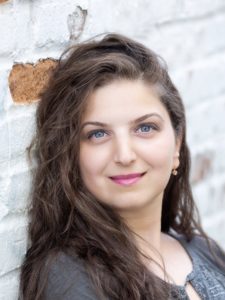 Julia Abramova
As an executive, Julia always looked to find inner balance and peace. Thus began her yoga journey in 2007. Soon after beginning her yoga teaching career in 2012, Julia realized that there was a need to work with students on a more individual basis in order to help them find peace and balance within their bodies. This desire to help led to further studies in: prenatal yoga, The Kaivalya Yoga Method and Prema Yoga Institute program. Julia graduated from an advanced 500 hour training at Pure Yoga as well as established herself as a Certified Yoga Therapist (C-IAYT) through the…
Learn more about Julia Abramova