A Spring Retreat: Reconnecting
With Matt Dreyfus
May 3 - 5, 2024
RETREAT BY INVITED PRESENTER
As natural beings, it's important for us to take time and space to connect with ourselves. When we do, we find we are more connected with others, and with our world. This will be a nourishing weekend of deeper Iyengar Yoga practice, giving you inspiration to start the season with freshness and vitality. With a particular focus on integration of breath, you'll experience the natural relationship of asana and pranayama, the flow from body to breath to the deeper mind. We'll explore this relationship through active, dynamic practice as well as quieter, restorative practice.
STAY SAFE DURING COVID-19: We are committed to your health and safety. Please read our COVID-19 Precautions & Preparations to understand our strategies.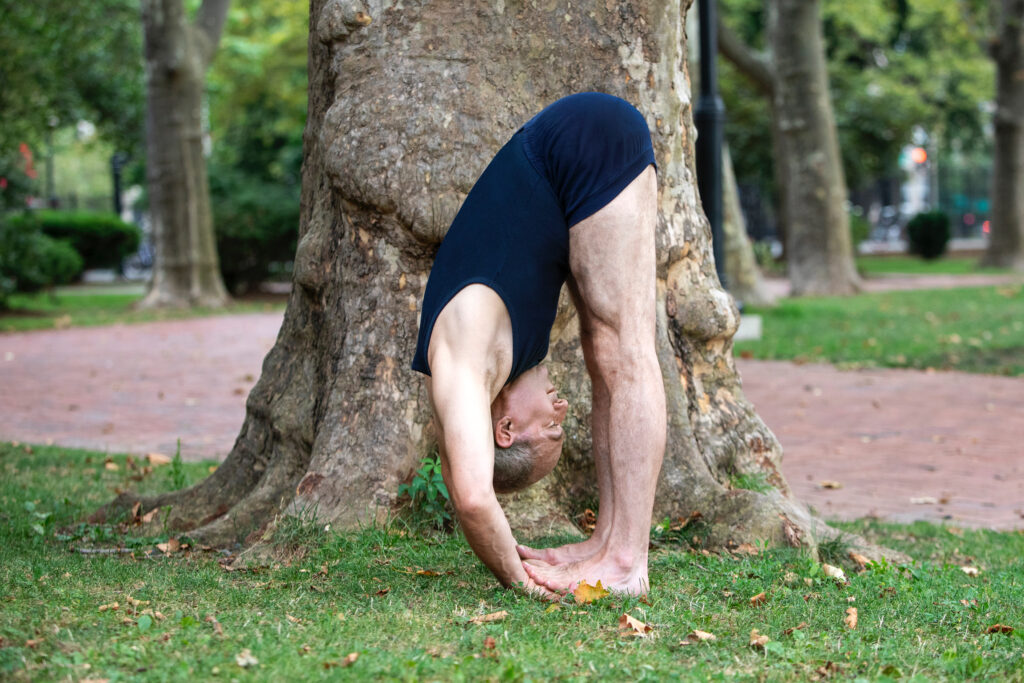 PROGRAM DESCRIPTION
"Perfection in an asana is achieved when the effort to perform it becomes effortless and the infinite being within is reached."
Patanjali's Yoga Sutra, 2.47, translated by BKS Iyengar.
How can we approach our practice with right effort, leading to freedom, absorption and ease? Discover the path over three days of engaged Iyengar Yoga practice.
Yoga master BKS Iyengar (1918 – 2014) had a profound understanding of asana, or yogic posture. He was able to communicate the essence of Yoga to people of all ages and abilities, through intelligent action, sequencing, and skillful use of props. His understanding of pranayama, or yogic breathing, was equally profound and refined. Through the integration of body, breath and mind that we learn in asana practice, we open the door for the practice of pranayama. Matt's decades of study and teaching of this method bear fruit in classes that are engaging, challenging and accessible.
Each class will have a different focus, all working together to bring about a clear, open state of being.
EVENT HIGHLIGHTS
Intimate setting with personal access to the teacher
Interactive sessions with question and answer periods
Shamatha meditations
Delicious all-vegetarian meals with locally sourced ingredients
Option to extend stay on Personal Retreat
Extensive library of dharma books
Expansive wooded grounds with beautiful paths, flora and fauna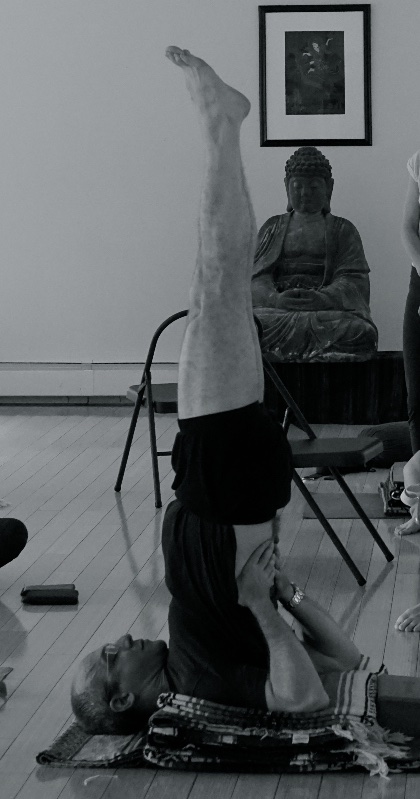 OPEN TO ALL
Iyengar Yoga students of all levels are welcome. While classes will be challenging, practice will be presented in a way that is accessible to all.
SCHEDULE
(subject to change)
Friday, May 3

| | |
| --- | --- |
| 3:00 PM | Check in begins |
| 6:00-7:00 PM | Dinner |
| 7:30-9:00 PM | Welcome and Introduction |
| | Light Practice |
Saturday, May 4

| | |
| --- | --- |
| 7:00-8:00 AM | Morning Salutations and Meditation, optional |
| 8:00-9:00 AM | Breakfast |
| 9:30 AM-12:00 PM | Asana |
| | |
| 12:00-1:00 PM | Lunch |
| | |
| 4:00-6:00 PM | Restorative Asana and Pranayama |
| 6:00-7:00 PM | Dinner |
| 7:30-9:00 PM | Yoga philosophy discussion |
Sunday, May 5

| | |
| --- | --- |
| 7:00-8:00 AM | Morning Salutations and Meditation, optional |
| 8:00-9:00 AM | Breakfast |
| 9:30 AM-12:00 PM | Asana |
| 12:00-1:00 PM | Lunch |
| 1:00 PM | Checkout and Departure |
Teacher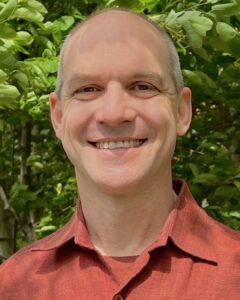 Matt Dreyfus
For more than twenty years Matt Dreyfus has been dedicated to teaching the profound subject of Iyengar Yoga. A student since 1994, in 1999, he began traveling to India regularly to study with the Iyengar family. As a core faculty member of the Iyengar Yoga Institute of New York, and the Institute's teacher training faculty, he teaches students of all levels and abilities. Matt is also active in New Jersey; he has been teaching in the Princeton area since 2011 and is the director of Teacher Education at Santosha Yoga Studio in Madison. When Matt first encountered Iyengar Yoga, he…
Learn more about Matt Dreyfus