Soul Maps: Living Into Your Soul's Purpose
With Rev. Therese Bimka, LCSW
June 28 - 30, 2024
RETREAT BY INVITED PRESENTER
How do you listen for or receive spiritual guidance?
At all stages of life,  we receive intuitive nudges that point the way, bringing us in closer contact with a deeper spiritual truth. These moments of  awakened possibility invite us to create a life that is in closer alignment with our deepest spiritual values. Yet, in the busy-ness of "Doing," we can often override or overlook this guidance. In this powerful weekend, you will learn to identify and embrace the touchstones along your own spiritual journey that are pregnant with meaning and opportunity.
"I thoroughly enjoyed Therese's expressive arts workshop. It was such a powerful combination of creative expression, journaling, and introspection… Therese is a skilled listener and leader, responding and gently probing in ways that opens people up. She knows how to create sacred space in large groups which is so essential for all participants to feel safe."
Cover Image: Excerpt of Soul Map by Rev. Susan Cergol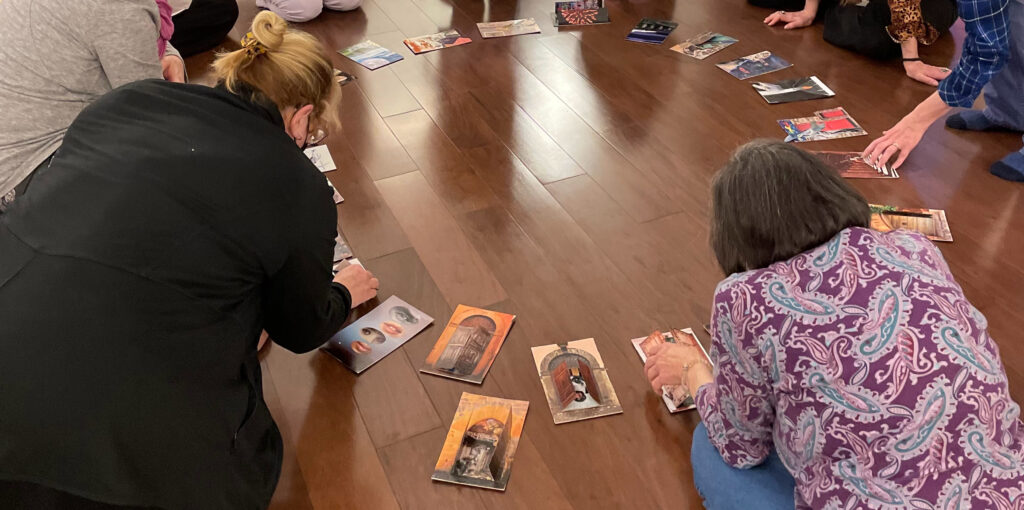 PROGRAM DESCRIPTION
In these highly accelerated times, you may find yourself besieged by the pressures of getting through the day—so much that you don't hear the call to spirituality. Practices that invite intentional slowing down—that help you recover a different mode of Being—can illuminate how Soul is seeking expression in your life. You can shift that dynamic by creating your own Soul Map.
There are many examples of soul maps—maps that mark aspects of the spiritual journey that are universal.  One was birthed by Teresa di Avila, a Christian mystic who lived in  the 16th century. Her soul map is based on the symbolism of a castle, a large structure with many rooms. Each room offers a different psycho-spiritual lesson to help clarify and know your soul purpose; each threshold brings you closer to your innate wholeness and inner radiance.
For this weekend, we will use aspects of this soul map as illuminated by Caroline Myss in her seminal book The Interior Castle. Myss's Soul Map is a lovely guide to help you reflect, inquire and capture what is resonant and meaningful NOW, at this stage of your journey. We will use contemplative practices like sitting and walking mediation, as well as expressive arts, to explore and deepen what arises.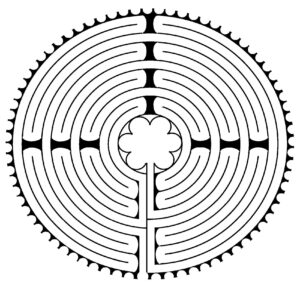 A note on Expressive Arts:  Therese loves providing safe spaces for creative opportunities that are fun, deep. meaningful and very accessible (NO artistic experience necessary!). We often say "a picture is worth a thousand words." Here, you will create a soul map capturing your own soul journey, both revealing where you have been and pointing to where soul may be nudging you forward.
Come prepared to be inspired, to play and to deepen into a core question that is an anchor for a life well lived:  What is mine to do?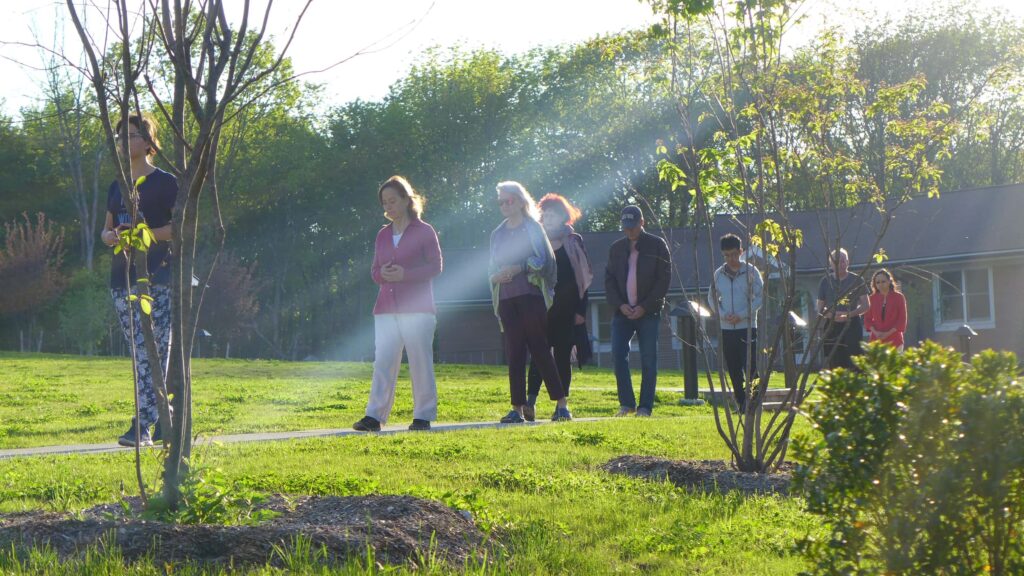 EVENT HIGHLIGHTS
Intimate setting with personal access to the teacher
Interactive sessions with question and answer periods
Shamatha and guided meditations
Delicious all-vegetarian meals with locally sourced ingredients
Option to extend stay on Personal Retreat
Extensive library of dharma books
Expansive wooded grounds with beautiful paths, flora and fauna
OPEN TO ALL
There are no prerequisites for this program; it is appropriate for all.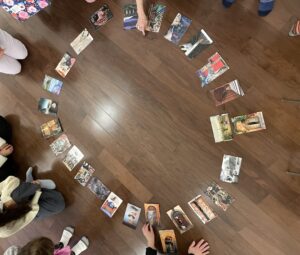 SCHEDULE
(subject to change)
Friday, June 28

| | |
| --- | --- |
| 3:00 PM | Check in begins |
| 6:00-7:00 PM | Dinner |
| 7:30-8:30 PM | Welcome and Introduction |
| | Session 1: Crossing the Drawbridge |
Saturday, June 29

| | |
| --- | --- |
| 7:00-8:00 AM | Morning Salutations and Meditation, optional |
| 8:00-9:00 AM | Breakfast |
| 9:30 AM-11:30 AM | Session 2: The Hero/Heroine's Map |
| | Using the Hero's/Heroine's Map as a template as well as The Twelve Spiritual Archetypes developed by Ed Bastian, we will explore and discover Moments of Awakened Possibility that forged the path for your growth and development, then begin mapping the evolution of your spiritual life. |
| 12:00-1:00 PM | Lunch |
| 2:00-4:30 PM | Session 3: Choose Your Threshold |
| | As we examine the many rooms of the castle that Myss has identified as key to spiritual growth and development you will choose the most meaningful ones for a deeper dive. |
| 6:00-7:00 PM | Dinner |
| 7:30-9:00 PM | Aboriginal Dreamtime and Sound Bath |
Sunday, June 30

| | |
| --- | --- |
| 7:00-8:00 AM | Morning Salutations and Meditation, optional |
| 8:00-9:00 AM | Breakfast |
| 9:30 AM-11:30 AM | Session 4: Soul Map |
| | Using a labyrinth template as a map, integrate the weekend teachings and main take aways. |
| | Group Share and Closing |
| 12:00-1:00 PM | Lunch |
| 1:00 PM | Checkout and Departure |
Teacher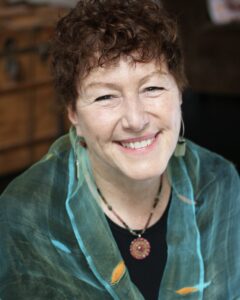 Rev. Therese Bimka, LCSW
Therese is a spiritual director and a psychotherapist in private practice in the Hudson Valley and the former director of The Interspiritual Counseling Program at One Spirit Interfaith Alliance (2011-2021).  She is a seasoned leader of retreats and workshops on a wide range of psycho-spiritual and creative themes. She has advanced training in various trauma-based teachings, guided visualizations for health, mindfulness meditation, Buddhism and Psychology, Expressive Arts, Jungian Sandplay Therapy, Soulcollage,  Restorative Justice, and Collective Trauma, among others. Therese has led workshops and retreats for organizations, training institutes, educational institutions, government facilities, congregations, and community based nonprofits, in addition to…
Learn more about Rev. Therese Bimka, LCSW