Fall Reset: Come into yourself
With Anna Winkler, Bob Blanton, Madalina Blanton, Kati Walker and John Henderson
September 13 - 15, 2024
A DHARMAKAYA CENTER RETREAT
Fall is often a time of new beginnings. Reset as you reconnect with nature, the present moment, and your inner being. Five teachers guide you through a range of powerful practices—including stillness meditation, yoga, walking meditation, guided compassion meditation, personal outdoor meditation, reiki, qi gong, and singing bowls. You will find yourself refreshed, recharged, and ready for all the world brings.
"From the time of my arrival at this beautiful place, until the last delicious meal, Fall Reset was exactly what it promised to be; a chance to learn, experience and practice different techniques to prepare for the season ahead."
BRING A FRIEND DISCOUNT: Do you know someone who would like this program, but hasn't been to the Center? Bring them, and you both get a 10% discount on your entire program package. For the discount to apply, there must be two reservations, at least one of whom has not taken a Dharmakaya Center class previously. At checkout, apply the Discount Code: BringAFriend.
SCHOLARSHIPS AVAILABLE: We are pleased to be able to offer partial scholarships for this program. Please apply here.

PROGRAM DESCRIPTION
During this restorative weekend you will engage in six distinctive, accessible meditation and yoga practices and their philosophical underpinnings. These practices each help build the resilience, openness and stability with which to move through daily life. The weekend includes teachings, discussion and practice, allowing us to explore how each form of meditation is helpful and how they complement each other.
Stillness Meditation: Linked to serenity, stillness meditation is designed to quiet an active mind by focusing on the breath, concentrating on a single topic, or practicing a centering meditation that helps release painful emotions and negative thought patterns.
Walking Meditation: In essence, walking meditation is an examination of time; we will use it to help root our awareness in the present moment.
Qigong: Using Hunyuan Qigong as a starting point, we will explore the use of mind-intent in the development, nurturing, gathering, moving and storing of Qi. We will also practice Zhanzhuang Gong, still standing meditation.
Reiki: Exploring meditative practices from the tradition of the Reiki System of Natural Healing, we will do a series of centering practices and breathing exercises to increase energy awareness and energy flow.
Tibetan Singing Bowls: Sound and vibration with Singing Bowls can be used to achieve deep relaxation, reduce stress and create a healthy flow of energy through the physical and etheric body.
Yoga: We will practice mindful movement, coordinated with the breath, followed by guided relaxation, in order to achieve a deeper understanding of the interconnectedness of body and mind, and enjoy a deep sense of well-being.
Together these practices provide a strong mind-body foundation to help transform daily living.
When not in class, relax in the Center's beautiful, tranquil environment. Enjoy the view from the patio or a nearby hike, curl up with a book in the library or contemplate the stars while sitting by the fire pit.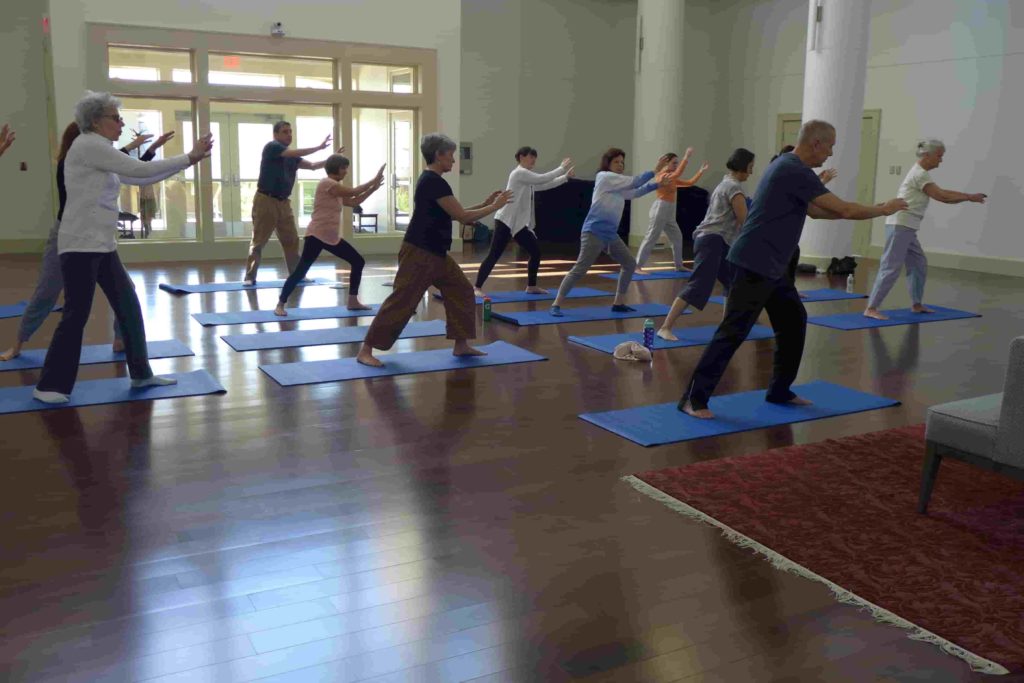 EVENT HIGHLIGHTS
Intimate setting with personal access to the teacher
Interactive sessions with question and answer periods
Shamatha and guided meditations
Delicious all-vegetarian meals with locally sourced ingredients
Extensive library of dharma books
Expansive wooded grounds with beautiful flora and fauna
Option to extend stay on Personal Retreat

OPEN TO ALL
There are no prerequisites for this program. It is appropriate for meditators at all levels and the mindful movement can be completed at your own skill level.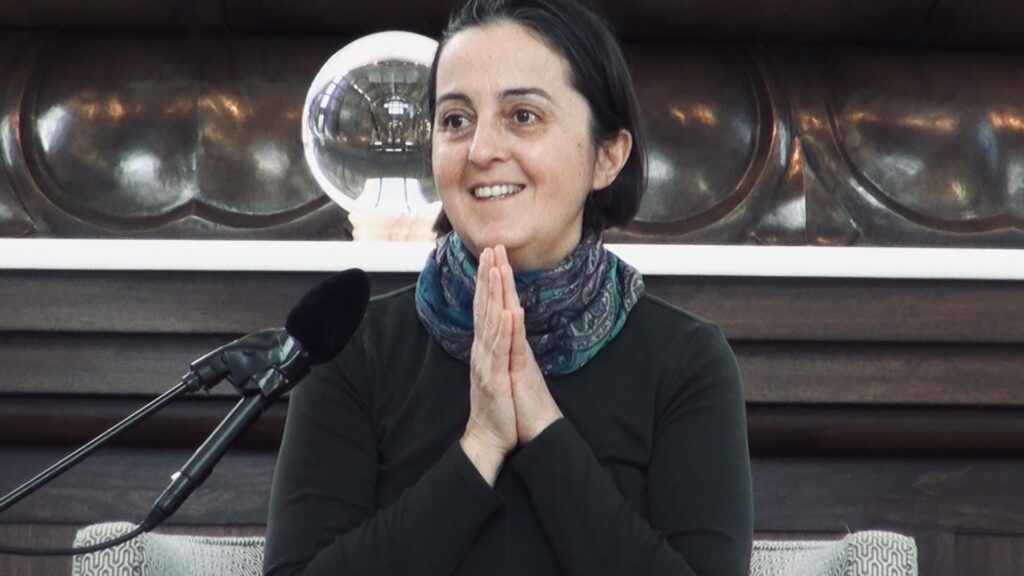 SCHEDULE
(subject to change)
Friday, September 13

| | |
| --- | --- |
| 3:00 PM | Check in begins |
| 6:00-7:00 PM | Dinner |
| 7:30-9:30 PM | Welcome and Introduction |
| | Gentle Guided Yoga |
Saturday, September 14

| | |
| --- | --- |
| 7:00-8:00 AM | Morning Yoga |
| 8:00-9:00 AM | Breakfast |
| 9:30-10:15 AM | Meditation |
| 10:15-11:00 AM | Free time |
| 11:00 AM-12:00 PM | QiGong |
| 12:00-1:00 PM | Lunch |
| 1:00-2:30 PM | Free time |
| 2:30-3:30 PM | Reiki |
| 3:30-4:00 PM | Free time |
| 4:00-5:00 PM | Meditation |
| 6:00-7:00 PM | Dinner |
| 7:30-8:45 PM | Tibetan Singing Bowls |
Sunday, September 15

| | |
| --- | --- |
| 7:00-8:00 AM | Morning Yoga |
| 8:00-9:00 AM | Breakfast |
| 9:30-10:30 AM | Walking Meditation |
| 10:30-11:00 AM | Free time |
| 11:00-11:30 AM | Meditation |
| 11:30 AM-12:00 PM | Q&A |
| 12:00-1:00 PM | Lunch |
| 1:00 PM | Checkout and Departure |
Teachers