Self Knowledge: Find Freedom Through Connection
With Trungram Gyalwa Rinpoche
September 2 - 7, 2022
Discovering the Dharma II
A DHARMAKAYA CENTER PROGRAM

In Discovering the Dharma II, H.E. Trungram Gyalwa Rinpoche covers key Buddhist teachings, including karma, emptiness, and dependent origination over five days of engaged learning and guided practice.
ONLINE OPTION: To make the teachings more broadly available,  Rinpoche is also offering this program via live-stream. You can register here. Please note that you must attend in person to qualify for Discovering the Dharma IV.
STAY SAFE DURING COVID-19: We are committed to your health and safety; please read our COVID-19 Precautions & Preparations to understand our strategies.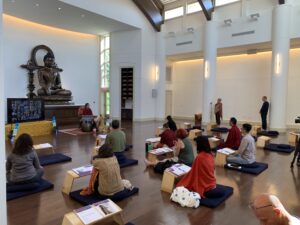 PROGRAM DESCRIPTION
Dependent Origination: Examine How All Things Are Connected and Conditional
Study one of the fundamental insights of Buddha: Everything exists in relation to other things. All things exist in a conditional state and in a continual process of change. This is a fundamental building block for developing greater insight, awareness and inner transformation.
Karma: Review the Law of Actions and Consequences
Introduce yourself to the non-theistic, rational, ethical system that teaches how intention—in physical actions, speech and thought—always leaves imprints that lead to consequences at a later time. Learn the facts about the law of cause and effect. Know how to reduce harmful acts and increase helpful acts. Find out ways to deal with life most effectively and take control of your future.
Death and Rebirth: Explore the Real Nature of Cyclical Existence
Understand the process of death and rebirth; what dies and what is reborn. Learn to recognize and fulfill your highest purpose in this life, and develop the skills to help yourself and others at death.
Meditation on Emptiness
The realization of emptiness is imperative to attain freedom and enlightenment. Learn analytical meditation, which helps break through the shell of our preexisting concepts and creates the right conditions to eventually experience emptiness. Familiarize yourself with stabilizing meditation and resolve the nature of mind as taught by Mahamudra teachers.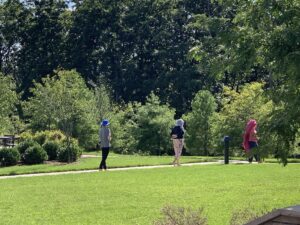 EVENT HIGHLIGHTS
Intimate setting with personal access to Rinpoche
Interactive sessions with question and answer periods
Optional Refuge ceremony
Shamatha and guided meditations
Tsa-Tue yoga practice
Delicious all-vegetarian meals with locally sourced ingredients
Option to extend stay on Personal Retreat
Extensive library of dharma books
Expansive wooded grounds with beautiful flora and fauna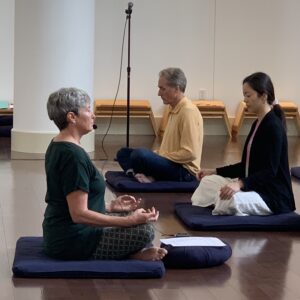 OPEN TO ALL
There are no prerequisites for this program; it is appropriate for meditators at all levels and those simply interested in exploring the teachings. Although it is part of the Discovering the Dharma series,  the first three programs may be taken in any order.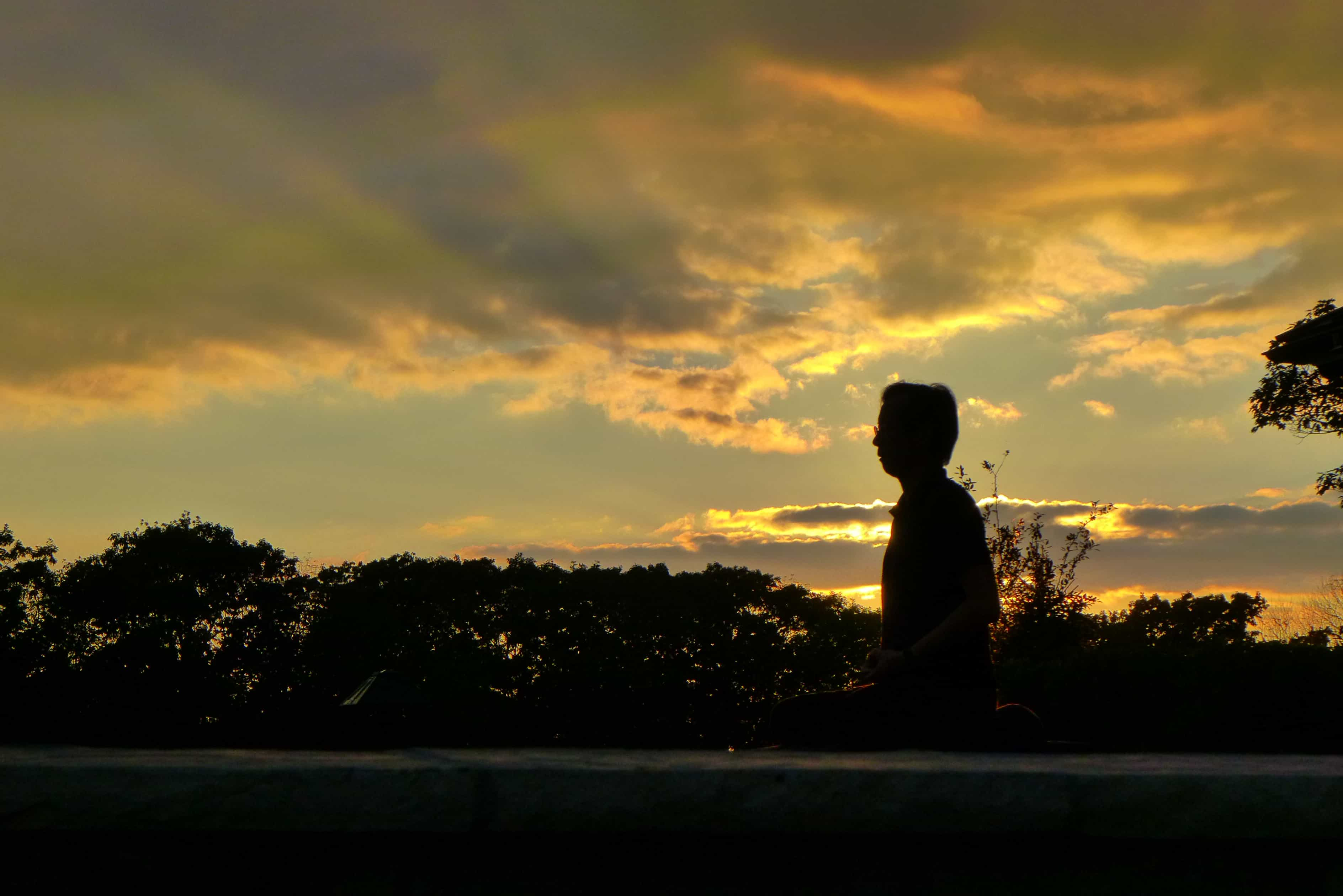 SCHEDULE
(subject to change)
Friday, September 2

3:00 pm
 Check in begins (Reception Hall)
4:00 pm
 Optional pre-session: Calming Meditation Techniques
6:00 pm
 Dinner (Dining Room)
7:30 pm
 Welcome (Milarepa Hall)
7:45 pm
 Rinpoche: Introduction to Meditation (Milarepa Hall)
10:00 pm
 Lights out
 
 
 
 
Saturday, Sept 3; Sunday, Sept 4; Monday, Sept 5; Tuesday, Sept 6

6:00 am
 Wake up and prepare
6:30 am
 Walking Meditation (Courtyard)
7:00 am
 Breakfast (Dining Hall)
8:00 am
 Rinpoche Teaching and Q & A (Milarepa Hall)
10:00 am
 Yoga (Milarepa Hall)
10:30 am
 Guided Meditation (Milarepa Hall)
11:15 am
 Group Discussion
12:00 pm
 Lunch (Dining Hall)
1:00 pm
 Free time
2:00 pm
 Personal Meditation: Calm-abiding Meditation (Around Campus or in Room)
3:00 pm
 Walking Meditation (Courtyard)
4:00 pm
 Personal Meditation: Analytical Meditation (Around Campus or in Room)
6:00 pm
 Dinner (Dining Room)
7:00 pm
 Rinpoche Teaching and Q & A (Milarepa Hall)
9:00 pm
 Yoga (Milarepa Hall)
9:30 pm
 Guided Meditation (Milarepa Hall)
10:00 pm
 Lights out
 
 
Wednesday, September 7

6:00 am
Wake up and prepare
6:30 am
Walking Meditation (Courtyard)
7:00 am
Breakfast (Dining Hall)
8:00 am
 Rinpoche Teaching and Q & A (Milarepa Hall)
10:00 am
 Refuge, Gratitude Mandala Offering (Milarepa Hall)
12:00 pm
 Lunch (Dining Hall)
1:00 pm
Checkout (Reception Hall)
Teacher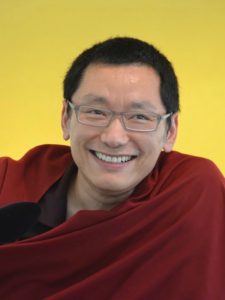 Trungram Gyalwa Rinpoche
H.E. Trungram Gyalwa Rinpoche is the founder and spiritual director of the Dharmakaya Center for Wellbeing. Known as a scholar, teacher and meditation master to thousands of students around the world, Rinpoche is also the first incarnate lama to earn a PhD in the West. He completed his doctoral studies in Indo-Tibetan Buddhism at Harvard University in 2004. He is the head of the Trungram lineage, its monasteries, meditation centers, schools, dharma centers and groups around the world. One of the highest tulkus of the Kagyu lineage, he is a Rime master, having received teachings from the great masters of…
Learn more about Trungram Gyalwa Rinpoche