ACCELERATION: Move Swiftly Towards Enlightenment
With Trungram Gyalwa Rinpoche
September 7 - 10, 2023
Discovering the Dharma IV
A DHARMAKAYA CENTER RETREAT

Tantra is a core part of Tibetan Vajrayana practice. Learn what tantra is, how it works, and why it is such a powerful way to open your mind. Get a broad overview of the four classes of tantra and learn to work with simple Kriya and/or Charya tantric methods. During this program, we will observe the two-day Nyung-ney fasting-ritual practice.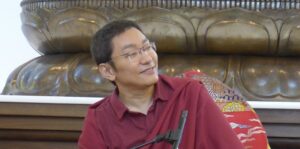 STAY SAFE DURING COVID-19: We are committed to your health and safety; please read our COVID-19 Precautions & Preparations to understand our strategies.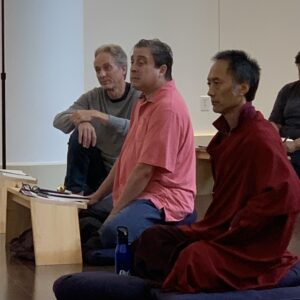 EVENT HIGHLIGHTS
Intimate setting with personal access to Rinpoche
Interactive sessions with question and answer periods
Optional Refuge ceremony
Shamatha and guided meditations
Tsa-Tue yoga practice
Delicious all-vegetarian meals with locally sourced ingredients
Option to extend stay on Personal Retreat
Extensive library of dharma books
Expansive wooded grounds with beautiful walking paths, flora and fauna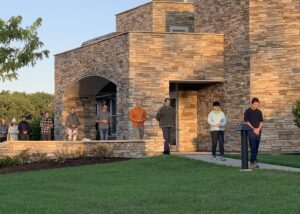 OPEN TO STUDENTS WHO HAVE COMPLETED DISCOVERING THE DHARMA I, II, AND III IN PERSON
You will require a password to register; please write [email protected] to receive it.
If you are pairing Discovering the Dharma III and Discovering the Dharma IV, please use this link for special pricing. REGISTER HERE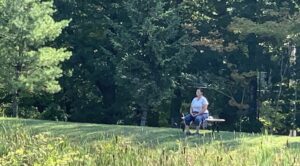 SCHEDULE
(subject to change)
Thursday, September 7

3:00 pm
 Check in begins (Reception Hall)
6:00 pm
 Dinner (Dining Room)
7:30 pm
 Welcome (Milarepa Hall)
7:40 pm
 Rinpoche: Introduction to Tantric Meditation (Milarepa Hall)
10:00 pm
 Lights out
 
 
 
 
Friday, September 8 – Saturday, September 9

6:00 am
 Wake up and prepare
6:30 am
 Walking Meditation (Courtyard)
7:00 am
 Yoga (Milarepa Hall)
7:30 am
 Morning Salutations (Milarepa Hall)
8:00 am
 Breakfast (Dining Hall)
9:00 am
 Rinpoche Teaching and Q & A (Milarepa Hall)
10:30 am
 Guided Sadhana Practice (Milarepa Hall)
11:30 am
 Sitting Meditation (Milarepa Hall)
12:00 pm
 Break
12:30 pm
 Lunch (Dining Hall)
1:30 pm
 Walking Meditation (Courtyard)
2:00 pm
 Rinpoche Teaching and Q & A (Milarepa Hall)
3:30 pm
 Sadhana Practice (Milarepa Hall)
4:30 pm
 Sitting Meditation (Milarepa Hall)
5:30 pm
 Liquid Refreshments (Dining Room)
6:00 pm
 Outdoor Meditation (Pavilion, Courtyard, Patios)
6:30 pm
 Yoga (Milarepa Hall)
7:00 pm
 Group Discussion (Library and Milarepa Hall)
9:00 pm
 Lights out
 
 
Sunday, September 10

6:00 am
 Wake up and prepare
6:30 am
 Walking Meditation (Courtyard)
7:00 am
 Yoga (Milarepa Hall)
7:30 am
 Morning Salutations (Milarepa Hall)
8:00 am
 Breakfast (Dining Hall)
9:00 am
 Rinpoche Teaching and Q & A, Refuge, Gratitude Mandala Offering (Milarepa Hall)
12:00 pm
 Lunch (Dining Hall)
1:00 pm
 Checkout (Reception Hall)
Teacher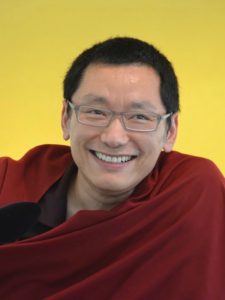 Trungram Gyalwa Rinpoche
H.E. Trungram Gyalwa Rinpoche is the founder and spiritual director of the Dharmakaya Center for Wellbeing. Known as a scholar, teacher and meditation master to thousands of students around the world, Rinpoche is also the first incarnate lama to earn a PhD in the West. He completed his doctoral studies in Indo-Tibetan Buddhism at Harvard University in 2004. He is the head of the Trungram lineage, its monasteries, meditation centers, schools, dharma centers and groups around the world. One of the highest tulkus of the Kagyu lineage, he is a Rime master, having received teachings from the great masters of…
Learn more about Trungram Gyalwa Rinpoche