Deepening Your Magic
With Julie Hannon
July 7 - 11, 2021
The Shamanic Apprentice
RETREAT BY INVITED PRESENTER
Are you ready to create change in your practice and move into greater trust? Live into your truest potential and possibility, and remove obstacles which keep you from reaching that potential? Learn new maps and pathways for healing and working with "difficult" cases? Join this sacred and magical space for deepening your learnings as an explorer and practitioner of energy healing and visioning, as we create the world through ancient and modern healing ways.
STAY SAFE DURING COVID-19: We are committed to your health and safety; please read our COVID-19 Precautions & Preparations to understand our strategies.
This class is worth any amount of quarantine time!!  Communion on every level – enpowerment in sacred service.  Passionate is truly the word, my heart is alive and activated to be of deeper service in my medicine.  Now I feel like a drop in the river of life and my desire and willingness are to joyfully and fearlessly contribute to that flow.  Julie I adore you! you posess and embody such a beautfiul harmony — integrity, genuineness stand rght alongside accessibility and earthiness   I feel totally supported and empowered with you.

Juliet, Vedic Earth Medicine

PROGRAM DESCRIPTION
We have much to learn and share; and coming together in community is one of the many ways we deepen our craft and discover the work of healing that is accessible NOW.
Expand and advance your personal medicine

Deepen your relationship with the mesa/the lineage

Learn new ways of clearing and holding/creating space for these times

Learn some of the advanced practices of the Andes, and of this 21st century shaman
Some may consider it a class in "advanced shamanic practice": Julie would call it "deepening the medicine of your heart."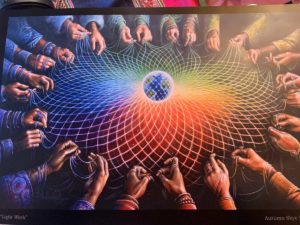 EVENT HIGHLIGHTS
Intimate setting with personal access to the teacher
Interactive sessions with question and answer periods
Meditations
Delicious all-vegetarian meals with locally sourced ingredients
Option to extend stay on Personal Retreat
Extensive library of dharma books
Expansive wooded grounds with beautiful flora and fauna
PREREQUISITES
This class designed to bring together powerful mesa carriers, those who walk a medicine path, or spiritual beings/magicians who are willing to show up to their best selves and to share this in the world. We step into Sacred Space, track what is called for, and create ceremony for the world. This class occurs annually and is different every time.
Please click here to hear what other's have said.
Teacher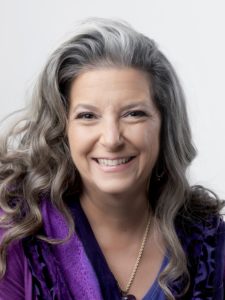 Julie Hannon
Julie Hannon combines her expertise as an energy medicine practitioner and student of spiritual wisdom traditions with more than twenty years of professional experience as a human resources director—in all cases leading people on a journey of discovery and transformation. She has been personally trained by Alberto Villoldo and the Four Winds Society, and holds a certification in Luminous Healing from Healing the Light Body School. She has trained extensively in the techniques of Light Body Healing, Soul Retrieval, Divination and Death Rites, and served as Senior Faculty member of the Light Body School (Energy Medicine & Shamanism). Julie is…
Learn more about Julie Hannon